1. More than two-thirds of all Americans live within a 9-hour drive from Kentucky State Senate District 35.
2. District 35 is home to the world's most famous horse race, the Kentucky Derby and the world's largest restaurant company Yum Brands.
3. When boxing's greatest Muhammad Ali was born, his family lived in District 35 at 1121 West Oak Street.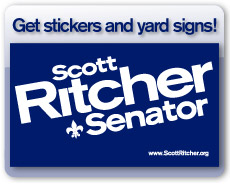 There are 38 state senators who are elected from unique areas of Kentucky to work on laws at the state capitol in Frankfort.
My district is in Louisville and includes an amazing collection of diverse and historic neighborhoods like Old Louisville, Germantown, Shelby Park, University, Lynnview, Buechel, West Buechel, Newburg, the Highlands, Watterson Park, Appliance Park, Limerick, Algonquin, Park Hill, Taylor-Berry, Jacobs, Smoketown, Highland Park, Fairgrounds, Poplar Hills, the California Neighborhood, Standiford, Cherokee Triangle, Bashford Manor, and Hazelwood.
You can determine your district and polling location by entering your information into this form on the Kentucky State Board of Elections website. Most of the people who live in these Zip codes are in the district: 40203, 40204, 40208, 40209, 40210, 40213, 40215, 40217, 40218, 40225.
Even if you don't live in District 35, you can still help out. As a state senator, the work I do will not just help the people in my district, but people all over Kentucky and the people who visit us.
A sign in your yard and a sticker on your car are great ways to spread the word, because people from District 35 will see that support when they're on the road.
I would love to have support and contributions from people from all over Kentucky. We're all in this together, so tell your friends and family about the changes we're trying to make and encourage them to contribute to my campaign as well.
If you do live in District 35, your help means even more. Please help in any way you can by signing up for yard signs or stickers, making a contribution, ordering a t-shirt, and, of course, by voting for me on November 4, 2008.
Thanks!